Retirement
Retirement does not need to be the end of your career. Instead, you can view it as a different stage of your career development.
Retirement
Retirement is an event that some look forward to, like a reward for a lifetime's hard work.
The days can now be filled with those activities there was never enough time for before:
spending more time with family and friends
playing golf whenever the mood strikes
going hiking in the middle of the week
travelling around the world
But not everyone embraces retirement. Some find all this spare time on their hands rather daunting.
Many solicitors have spent their careers solving problems, making difficult decisions, taking control of situations, and thriving in busy and challenging environments.
For some, the prospect of retirement and leaving that life behind is not always welcomed.
If you continue working as a practising solicitor after your retirement, be mindful that regulations around your practising certificate and continuing competence will continue to apply.
Retirement does not need to be the end of your career. Instead, it can be viewed as a different stage of your career development.
Equally, retirement does not necessarily mean the end of providing valuable advice.
As a retired solicitor, you can still make an important contribution to society.
There are options available to help you stay connected to the profession and the community where you can continue making your professional expertise useful.
Volunteering
Pro bono work
Undertaking pro bono work is an important invaluable role, providing free legal advice to those unable to afford legal fees.
Pro bono work has obvious benefits for the client but it also provides the satisfaction of knowing that you are making a positive change by continuing to use your legal skills.
The work can vary widely providing support to a range of clients.
Use our pro bono hub to find pro bono opportunities and organisations of support and those providing pro bono services.
The National Pro Bono Centre with LawWorks and Advocate has put together practical information on pro bono work during retirement.
Read more on LawWorks' website
Mentoring
Acting as a mentor is an opportunity to act as a role model.
Whether mentoring a student or an already established solicitor, this is a chance to have a positive influence on someone's career path.
With established experience comes invaluable knowledge and insight about the 'tricks of the trade', both of which can equip a mentee with information to help them make informed decisions and build a successful career in law.
Working in the community
There are always opportunities to volunteer in your local area.
Anyone can volunteer and it can be rewarding to give up your time to make a difference in your community. It can provide an opportunity to meet people and develop new skills.
Find out how to volunteer in your community
Talk in schools
You had a hunger for law and had a fulfilling career why not share your passion for law with school students looking to embark on a career.
You are well equipped to talk about your route to law, your career and provide tips to allow them to follow in your steps.
Organisations such as Inspiring The Future connects schools with professionals looking to motivate young people.
Portfolio career
A portfolio career has become increasingly popular, allowing you to monetise your skills.
This way of working means that you can combine multiple streams of income. It allows flexibility for you to control how you work and what you do.
People tend to build a portfolio career around the things they enjoy doing, often combining a mix of part-time employment, freelancing or working as a consultant.
To determine whether a portfolio career may be right for you:
Other opportunities that retired solicitors pursue include:
working as a consultant
non-executive director
writing
set up a practice
judicial appointments
You can use the professional networking platform Linkedin to connect with other retired solicitors.
If you are struggling with how to spend the extra time you now have, learn from their experiences.
LinkedIn is also increasingly being used as a recruitment tool. If you're looking for job opportunities, consider reviewing your profile to indicate what you are looking for.
Learn how to enhance your LinkedIn profile
Retirement is a big adjustment, so planning is key. Invest time and energy in planning the retirement that works for you.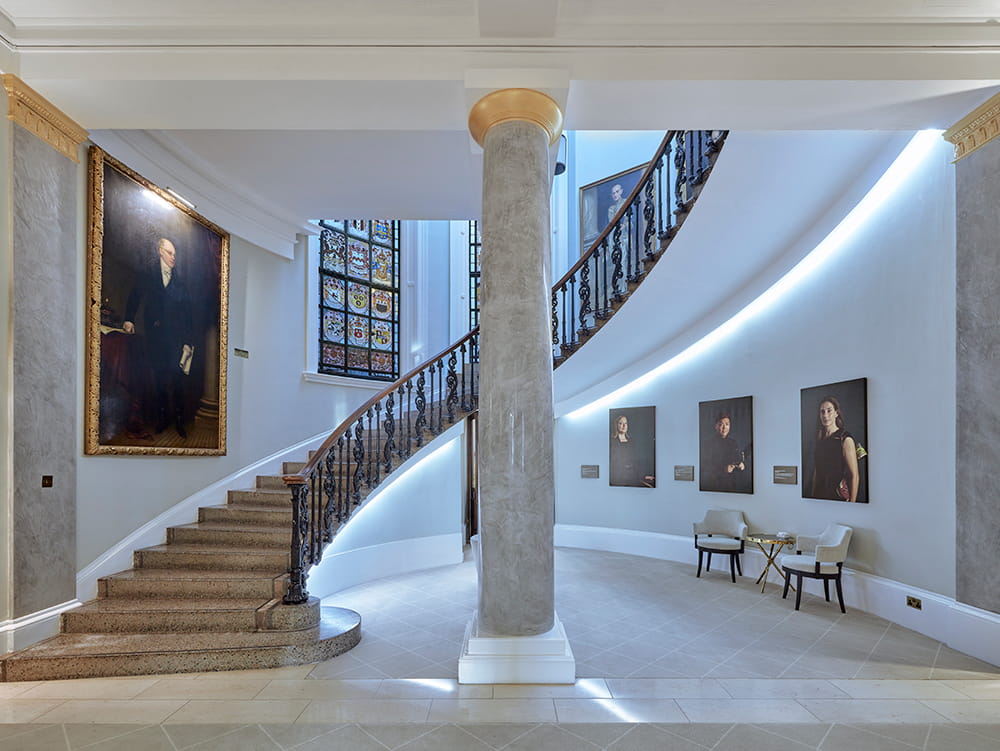 Personalise your membership
Sign up for the latest news, events and resources tailored to you and your practice